KYC KNIT SHOE
The Realm of
Jacquard Knitting
Multi-colored
Jacquard knitting
"A woven painting, yarn by yarn…"
Jacquard knitting is a technique used by designers
to create patterns via the intricate use of coloured
yarns.
The patterns on leather, canvas, or even plastic uppers, are mostly reprocessed via inking, transfer
printing, or engraving. Jacquard knitting, however,
uses multi-coloured yarns, each as if it has a life of
its own, to form patterns filled with vitality and
tensity.
Whole upper of
Jacquard knitting

A lovable array of sugar cube
patterns is created using dark
green, and beige yarns.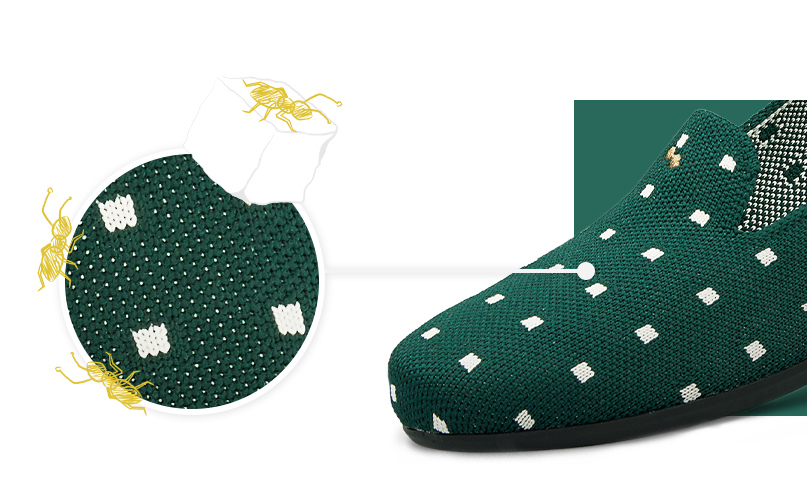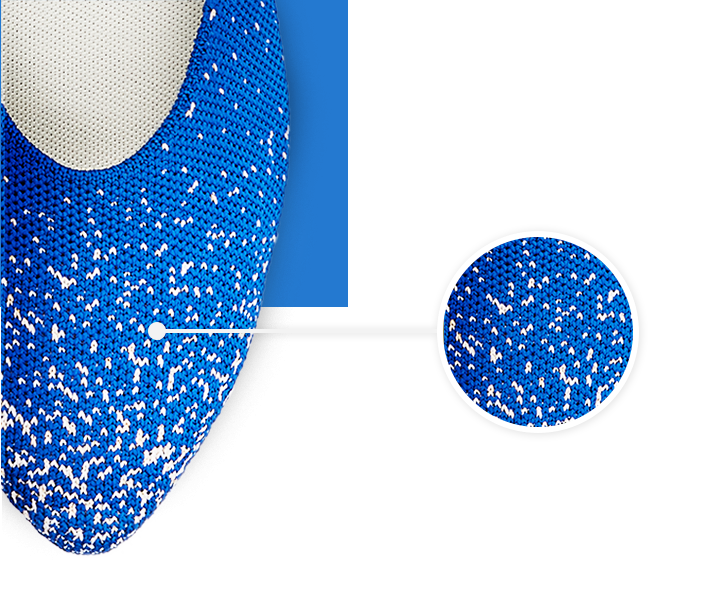 Jacquard knitting
with gradient effects
Gradient and layered dotted patterns
from toe cap to vamp are created via
gold and royal blue yarns.
Texture Jacquard knitting
This is achieved by using yarns of the same color and
different knitting methods to create a mix-and-match
of over two types of composition, which gives the
product a peculiar 3-D like visual effect.
In order to create a layered exterior, single-colored
leather and/or canvas shoes often use cutting pieces
while single-colored knit shoes adopts the texture
jacquard technique. By way of alternating knitting
methods, designers are able to produce different
textures and layered effects.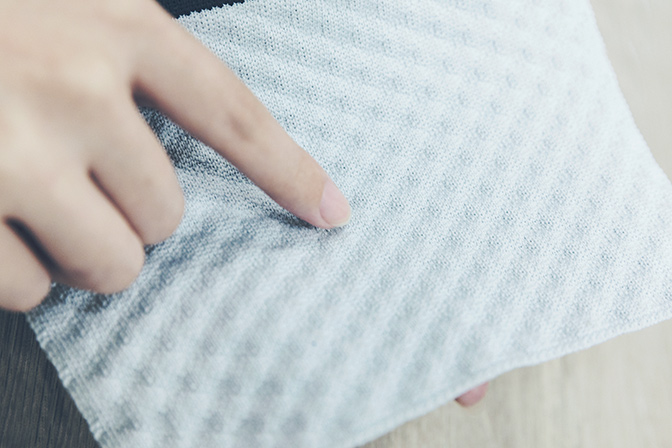 Waves/Ripples effect
Despite the fact that the upper is
entirely black, designers are able to
create 3-D like waves effects with
crisscross knitting arrangements.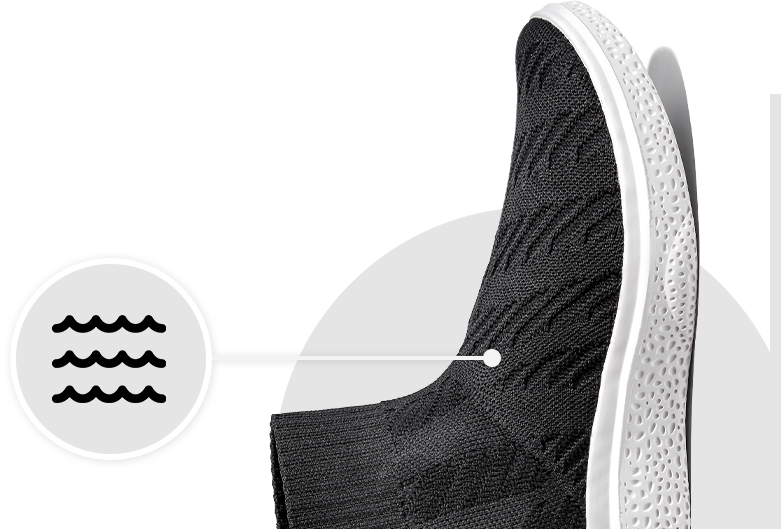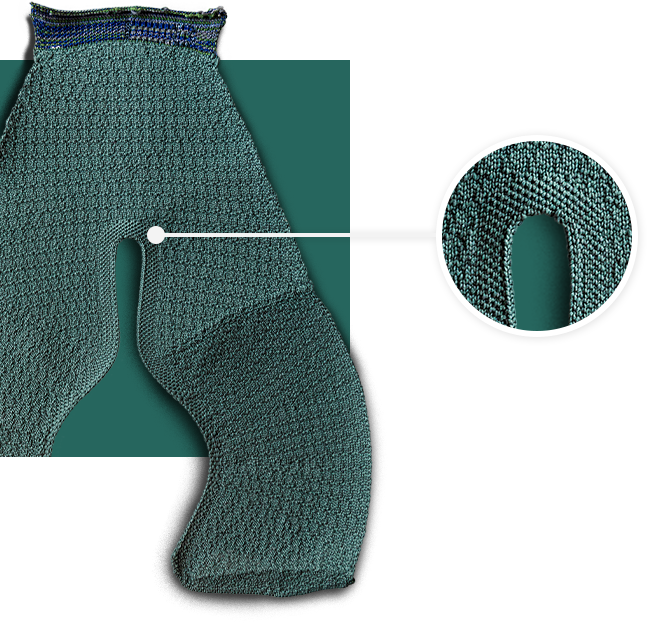 Dark green yarns were knitted in a
singular pattern, starting from the toe
cap till they reached the collar area,
where a new pattern was applied.
This added some playfulness to the
overall design of the model.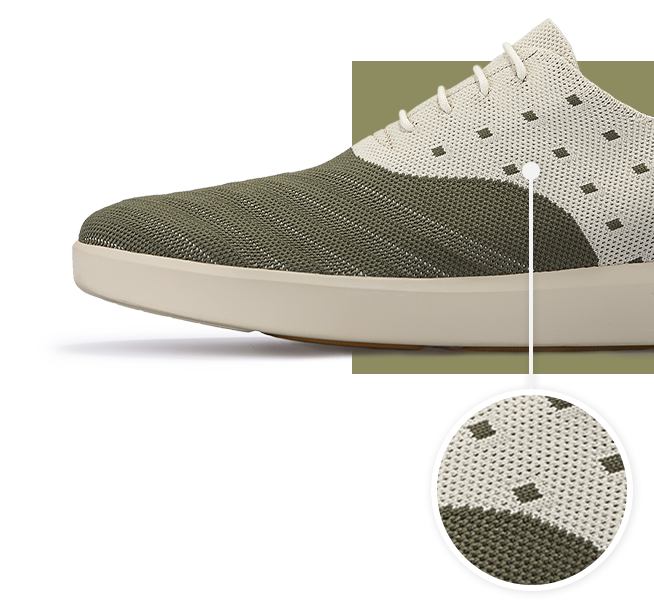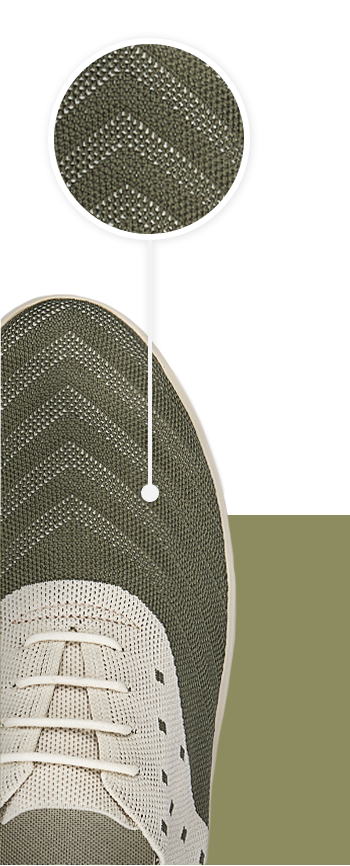 Have you noticed?

This knit patch features both
Multi-colored Jacquard and
Texture Jacquard.